LE LISA A L'HONNEUR A LA CONFERENCE HRMS 2019
Published on Friday, 18 October 2019 10:02
LE LISA A L'HONNEUR A LA CONFERENCE INTERNATIONALE HIGH RESOLUTION MOLECULAR SPECTROSCOPY (Dijon, 26-30 aout 2019)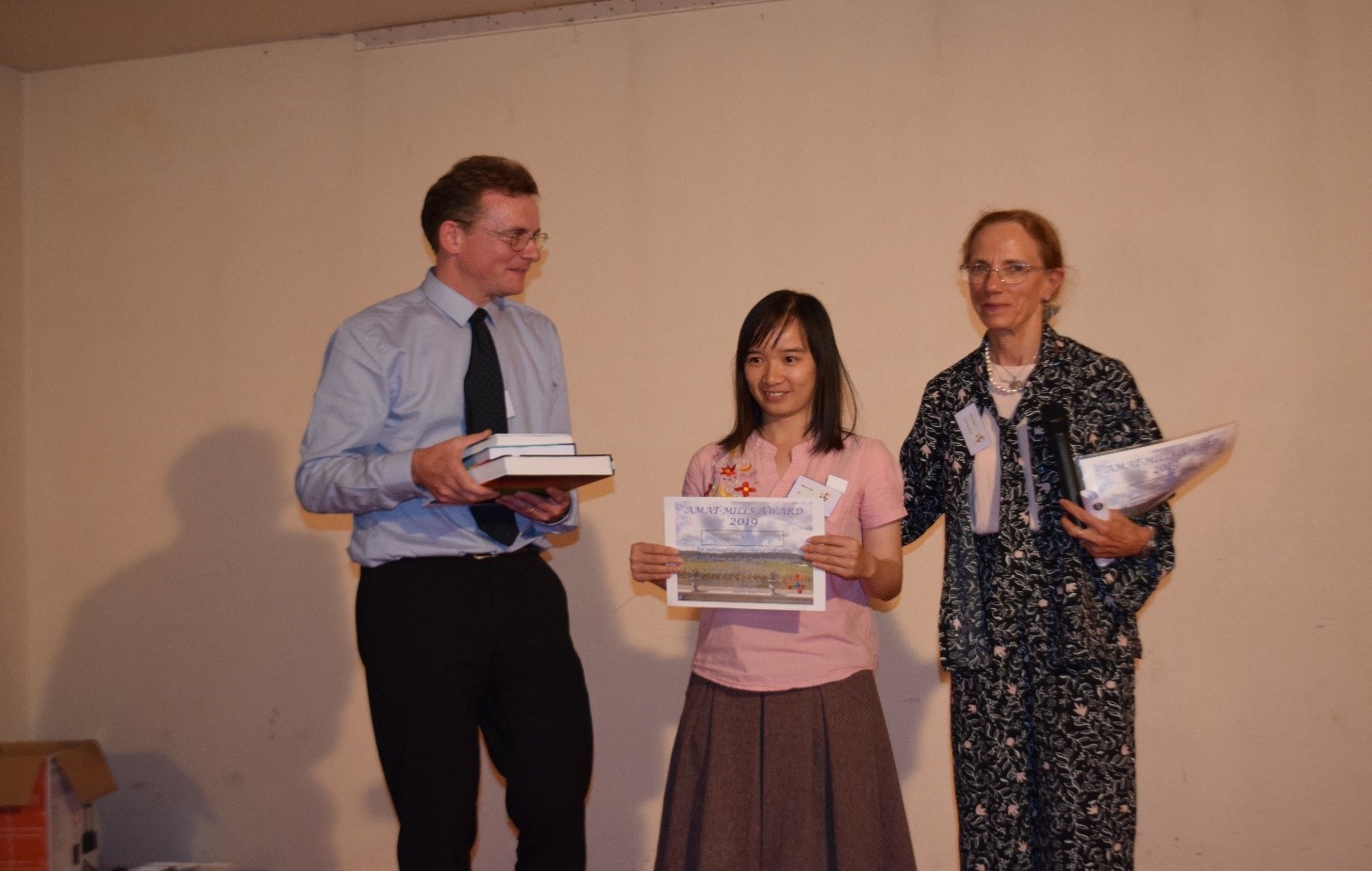 Thi Thuy NGUYEN (étudiante 1ere année de thèse au Laboratoire Interuniversitaire des Systèmes Atmosphériques, LISA) reçoit le prix Amat-Mills pour le meilleur poster étudiant. Le prix est donné par le Dr. F. Merkt (ETH, Zurich) et le Dr. A. Perrin (LMD, France).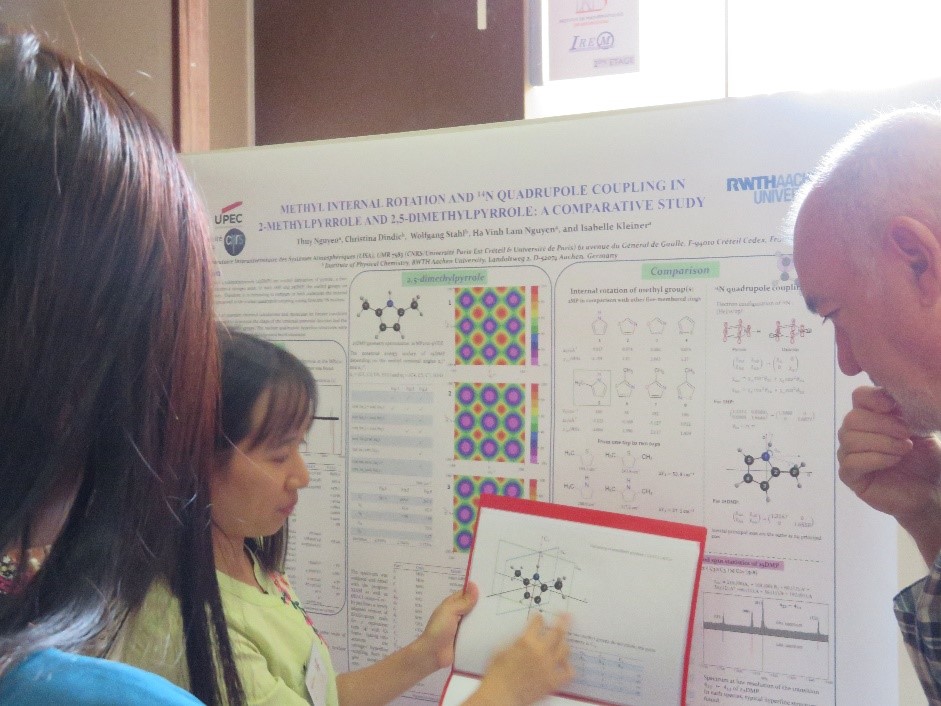 Melle Nguyễn Thị Thúy présentant son poster devant le comité scientifique. titre du poster: "METHYL INTERNAL ROTATION AND 14N QUADRUPOLE COUPLING IN 2-METHYLPYRROLE AND 2,5-DIMETHYLPYRROLE: A COMPARATIVE STUDY", by Thuy Nguyen, Christina Dindic, Wolfgang Stahl, Ha Vinh Lam Nguyen, and Isabelle Kleiner.
Mlle Nguyễn Thị Thúy, ancienne étudiante au Master SPACE, prépare sa thèse de doctorat au LISA (UPEC / Univ. Paris / CNRS) avec Isabelle Kleiner et Ha Vinh Lam Nguyen.